FAQ
Parent and Toddler Classes
What is forest school?
---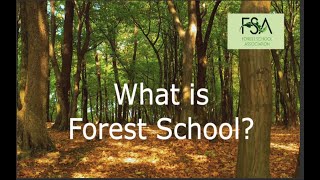 Please enjoy this wonderful video, which explains about Forest School and the huge benefits for our children.
---
Please can I book a taster class for the Toddler Classes?
---
Yes of course, please visit our Taster session page on our website. If you enjoy your taster and you would like to join us please see our Parent and Toddler page. You are welcome to book the 1 or 2 hour class and you can upgrade any time.
---
What happens when it rains?
---
We run in most weathers, all year round, so it is essential you take a look at our kit list. We will cancel the session if winds exceed 42 mph. We will notify you by 1500 the day before. If your child does not arrive with waterproof trousers and coats, we will ask for you to return with the correct clothing. Shower proof coats are not suitable for a day in the rain.
---
What do the children wear please?
---
We take great care of your children when attending our classes. We ask for children to be wearing protective clothing because in the summer we have ticks, mosquitos, brambles and stinging nettles in the woodlands and having arms and legs protected can prevent your child from getting hurt. In the colder months we ask for the children to come in lots and lots of warm layers and waterproof trousers and a waterproof coat. Shower proof coats do not protect little ones on a rainy day. Wellington boots do not keep little feet warm and offer no protection, so please invest in a pair of snow boots or waterproof sturdy footwear. Mountain Warehouse have a great variety and are reasonably priced.
---
How much are the classes please?
---
Our Parent and Toddler Term time classes start from £11 for 1 hour and £18.50 for 2 hours with a super sibing rate of £8 The classes are booked per term and we run Early Bird Offers and instalment paying. The classes are accompanied.
---
How do I book a term please?
---
Please use this link and it will display our availability. If we are showing fully booked, you are very welcome to add to our waiting list and we will be in touch if a space becomes available. The following term will have availability, so it is always worth booking in advance. https://bookwhen.com/willowsforestschool You have the option to book for the 1 hour or 2 hours. The Spring term and Summer term 2022 will be released soon, you are welcome to pay in two instalments, so please opt for the off line option and email us straight away, so we can set up your paymnet plan. info@willowsforestschool.co.uk We suppot the ethos of forest schools, therefore we do not offer an adhoc option.
---
All of your classes are fully booked, how do I go on the waiting list?
---
Please use this link and you will see a green box in the right hand corner. Click on this, complete the details and we will be in touch if a space becomes available https://bookwhen.com/willowsforestschool We strongly recommed you book the following term in advance.
---
What time are the Toddler Classes and Stay & Play Classes?
---
The Parent and Toddler sessions are 1000-1200 or if you wish to attend for one hour Stay and Play they are 1000-1100. Please be with us 10 minutes before the start time.
---
I have booked the Toddler Classes. Can I get a refund ?
---
We can if someone else takes your place before the term starts. If the term has started then no, we will not be able to offer a refund. If another customer from our waiting lists takes your space before the term starts, we will refund you minus the admin fee of £5 plus the Stripe booking fee we are charged.
---
How old are the classes for please?
---
We recommend from walking upto age 4 years. We do have some children younger than 1 year joining us but we do ask they can walk steadily please.
---
I cannot attend a class during the term I have booked, please can I get a transfer or refund?
---
We have paid for the resources, staff and rent to run the classes based on our booked figures, so we are not in a position to refund you or transfer your booking.
---
Please can I book on an adhoc basis?
---
No we do not offer adhoc classes during the school term as the ethos of Forest School is to repeat skill based activities regularly, so the children learn to manage risk.
---
Please can I bring an additional adult to assist with my child?
---
We are really sorry but we ask for only one adult to attend with one child. Thanks
---
Please can I bring an additional adult to assist with my children or child and baby?
---
Yes if you need support with the second child or baby, then no problem but we hope in time one parent will attend with both, whilst we are in this pandemic.
---
Do you run an Early Bird Offer or payment options?
---
Yes we do. Due to popular demand we are offering an Earlybird Annual Offer, so you can pay for Autumn 2, Spring and Summer terms all in one go and by doing so you receive a 15% discount. You can pay using Childcare vouchers. We do not offer any other payment options with this offer. This offer ends in October 2021. You can pay in instalments when booking a full term. Please contact our admin department info@willowsforestschool.co.uk
---
What offers or payment plans are available please?
---
If you have more than one child between the age of 1 and 4 years, our siblings rates are currently more than half price! If you would like to join us for the year, we are running an annual discounted ticket. You must select Autumn 2, Spring and Summer term in one go. The sibling rate remains more than half price! We will be returning back to running 3 full terms. If you would like to book the next term with us, we offer you the option to pay in installments, however each installment will have an admin fee of £2,50 added to each instalment. This will restart when we release the Spring term 2022 in October. https://bookwhen.com/willowsforestschool You can book a discounted rate with us when booking one taster class. https://bookwhen.com/tastersession
---
---